The Medicines Evaluation Board and the National Health Care Institute start pilot to accelerate access to innovative medicines
Accelerating patient access to reimbursable innovative medicines has been on the wish list of the government, patient organisations, practitioners and the pharmaceutical industry for some time. The Medicines Evaluation Board (MEB) and the National Health Care Institute (ZIN) have therefore joined forces to shorten the time from authorisation up to the moment that innovative medicines are reimbursed in the "MEB-ZIN Parallel Procedures pilot". In collaboration with, among others, the Innovative Medicines Association (VIG) and HollandBIO, the search is on for medicines that have been submitted to the European Medicines Agency (EMA) and which are eligible for assessment by ZIN, to participate in the MEB-ZIN Parallel Procedures pilot.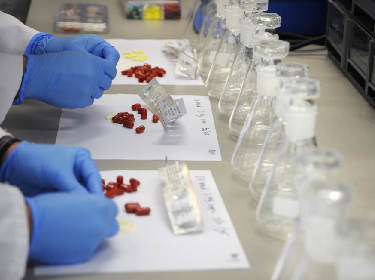 More intensive collaboration
As its name suggests: more parallel procedures for authorisation and reimbursement trajectories, instead of the current sequential processes. Furthermore, the idea is to realise greater synergy in the procedures and to avoid duplicating work in the various trajectories. This will shorten the so-called 'time to patient'. In order to realise parallel assessment, changes are needed, not only within the organisations, but also for the pharmaceutical industry.
Creating Synergy
The procedures for authorisation and reimbursement are quite different. As also are the different tasks and roles of the MEB and ZIN. The MEB assesses the quality, efficacy and safety of a medicine before issuing a marketing authorisation but also monitors medicines post-authorisation. ZIN assesses a medicine against standard treatment according to recent Dutch treatment guidelines and whether it is eligible for reimbursement via the standard health care package. In addition to evaluating the therapeutic value of a medicine, ZIN also assesses the budget impact analysis (BIA) submitted and evaluates the evidence for the medicine's cost-effectiveness. The differences in procedures, roles and tasks between the MEB and ZIN demands a more intensive collaboration between them. However, the pharmaceutical industry also has to intensify its collaboration in order to make parallel procedures a success and overcome any bottlenecks that arise when developing the procedures.
Forerunner in Europe
Having parallel authorisation-reimbursement processes would place the Netherlands in the lead in Europe. Such interaction between registration and reimbursement authorities barely seems to have taken off elsewhere in the EU, despite the fact that in some countries both authorities are located in the same building. Within this pilot, the organisations are currently exploring, together with the pharmaceutical industry, possibilities for designing parallel procedures and expect a limited number of innovative medicines to be involved in the pilot during the two-year pilot.
For information
Do you have any questions? If so, please contact the project leaders:
Kevin Liebrand (CBG)
E-mail: (k.liebrand@cbg-meb.nl
Pauline Pasman (Zorginstituut Nederland)
E-mail: ppasman@zinl.nl